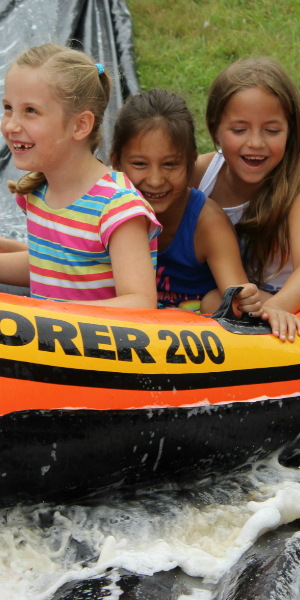 All workers who staff our Children's Ministries have a desire to share the love of Jesus with the children and have completed "Safe Place", the Valley View Chapel safety training course.

"Let the little children come to Me,
and do not hinder them,
for the kingdom of heaven belongs to such as these."
Matthew 19:14
Children Matter Deeply to God at Valley View Chapel! We are comitted to come alongside parents physically, emotionally and spiritually by providing a safe, friendly environment open to all children. All ministries are Christ-focused guiding children to know that they are loved by God and their Savior Jesus Christ.
---
NURSERY
Our nursery is a quality childcare ministry. Sunday service nursery is available for infants through two years of age. A pre-school nursery is available for ages three (by Oct. 1, 2019) and four year olds, meeting in
KIDZONE
on the lower level of the Christian Ed building. Children in pre-school can play and will hear a Bible message and do an apporpriate coloring page or craft. Motion-activated pagers are given to parents in the event that they need to be reached during the service.Volunteers are child-safety trained. Our environment is secure, comforting and loving--giving children experiences essential for spiritual development that reflect the love of the Father. Nursery is also offered on an "as needed" basis during special serices and events.
POWERHOUSE
POWERHOUSE is for kiddos currently in Kindergarten thru fourth grade and meets during the Pastor's message on Sunday mornings. Children are escorted downstairs to
KIDZONE
for an age-appropriate message and activities, laying a spiritural foundation for their lives.
Vacation Bible School - the
V
ery
B
est week of
S
ummer is an exciting summer ministry. It is presented for one week by those who have a desire to share God's love with children. The half-day session is filled with Bible lessons, crafts, games, singing, and snack. Bible-based curriculum is varied each summer to enable the children to learn more about God's Word. Children can develop a deeper friendship with Jesus as they discover His truths and apply them for the rest of their lives. VBS 2020 is scheduled for July 13-17 from 9:30am-12:30pm! Online registration begins April 2020!
HANDS & FEET
This ministry meets on a "as needed" basis for families who have children with special needs and cognitive disorders. We may enjoy a pot luck dinner, time of fellowship, sharing in a non-judgemental setting while offering support and encouragement to one another. God is fanning the flame into fire, igniting love and support for these children and families.
Moms inC*
We recognize that Moms have an important job in the home! Our purpose is to encourage, connect, and inspire each other through fellowship, learning, and support to the glory of Jesus Christ. Gatherings, for Moms of infants through high school, are held on the second Wednesday of every month, September through May, from 9:30-11:00 AM. Childcare is provided by caring Kid inC* volunteers while moms enjoy breakfast, speakers, crafts, and other activities. Registrations are ongoing throughout the year with a nominal registration fee.
MOMMY & ME OPEN GYM
The third and fourth Wednesdays of the month, October through May, from 9:30-11:00 a.m. T
he "Family Room" is open to children and moms for free play time and fellowship. During the summer, no formal meeting will be offered but weather permitting, feel free to meet at our playground and invite friends!
SPECIAL EVENTS
Children love and enjoy activities: Winter - Pancake Breakfast and LEGO derby is held on a Saturday in February. Spring - egg hunt - Fri. March 13th at 6:225pm; fall - CANDYPALOOZA and first Friday of December a Happy Birthday Jesus party. The middle school Masters' Puppet Team performs at the spring and Christmas gatherings. All these events are free and open to all the community.
AWANA
Approved workman are not ashamed!
Awana is for ages two years old (by October 1, 2019) through 5th grade. Emphasis is placed on Scripture memory, friendships, fun, and games. We meet during the school year on most Wednesday evenings from 6:30-8:00 p.m. A FREE dinner is available at 5:45pm. Registration fee is $20 per child. The family fee for three or more children is $50 per family. Handbooks are given to each child. Awards, shirts, and vests can be earned. Parental involvement is encouraged at home to help kiddos with handbook time.

Please check our calendar for all listings, dates, and times. We would like to see you and meet you!

For questions and further information regarding Children's Ministries, please contact Kathy Zimmerman at the church office : 908-876-5112 ext. 17 or email: kidinc@valleyviewchapel.org. Events are cancelled if Washington Tsp/ Long Valley schools are closed.