Robbie Gross
|
Director of Worship and Media Ministries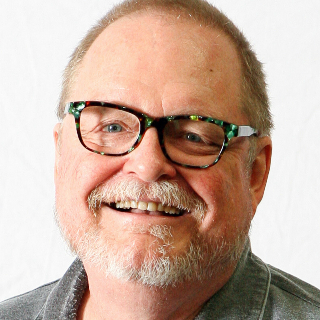 After earning a BA in Music and an MBA from Virginia Tech, he went to work for AT&T and moved with them to Long Valley about 30 years ago. While still employed by AT&T, he began leading worship and choir at VVC about 25 years ago.
Today, Robbie has long retired from AT&T and is the Director of Worship and Media Ministries at VVC. He has a passion for mentoring young people and involving them in every area of the church. He is particularly pleased with the breadth of ages represented on the worship and technical teams every Sunday morning, which is approaching 50 years. Most of the young people in the worship ministry refer to Robbie as their OWL (Old Worship Leader), a moniker he carries with pride!
Robbie grew up in the mountains of Virginia. He met Beth, the love of his life, at Virginia Tech and they were married in 1977. They have one son, Matthew, and an obnoxious cockatiel named Rowdy.
He is responsible for the traditional and contemporary worship services each week; leading, rehearsing, and staffing the worship teams; overseeing the technical team and VVC's IT needs; and providing much of the media and many of the images used throughout the church.

Feel free to contact Robbie by email or by phone at 908-876-5112 ext.22. He's always eager to talk with you!